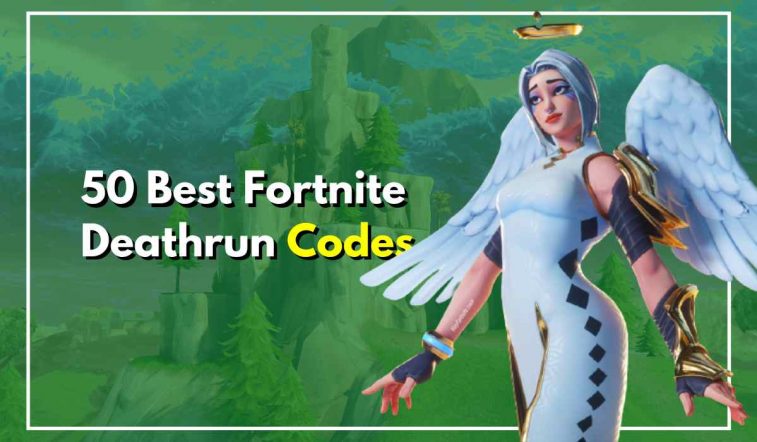 The popularity of Deathrun and Parkour creative map codes has been on the rise for a long time. Gamers are given the opportunity to challenge their friends on these creative Fortnite pre-made maps and hone their movement skills in the game. The best Fortnite Deathrun codes are for worlds brimming with visual interest, deadly traps, and clever designs.
The best Fortnite death run codes will unlock brutal challenges, force you to perfect your skills, and require more than a little luck. Some of these famous creative modes include the Gun Games, Hide and Seek, Zone Wars, and obviously Deathruns.
Death runs are maps that have been created to test your skill and patience in the game of Fortnite. While your building and shooting abilities aren't going to be tested, your problem solving, movement, and thinking on the fly absolutely will be. Check the top 15 best Fortnite Deathrun Codes which are more challenging.
Best Fortnite Deathrun Codes
Bounce Out Obstacle Course – 0356-4964-5824
Tumble Lads –  5361-9496-2479
Pirate Jonesy's Deathrun –  7452-9966-3879
More Wacky Ways To Die – 9650-8149-3607
Fishstick's Adventure Deathrun– 0268-5437-7911
Duo Disco Deathrun – 7662-4632-7482
100 Level Rainbow Deathrun – 0388-5756-0977
Summer Splash Deathrun Race – 3958-2152-5837
Relativity Deathrun – 7024-4001-0960
Runners vs Cars – 5287-5167-4148
The 1 Minute Deathrun – 3009-5833-7847
Cizzorz Deathrun 4.0 – 4043-5793-6999
Rainbow Runners –  9654-3764-4414
The Void – 7373-1875-6620
Athletic Deathrun –  2723-5571-8409
Jesgran's Deathrun 2.0 – 1103-0256-3362
500 Level Default Deathrun –  2223-7856-2968
1. Bounce Out Obstacle Course
1-16 PLAYER BOUNCE OUT OBSTACLE COURSE! CAN YOU BEAT YOUR FRIENDS WITHOUT FALLING INTO THE WATER? The goal of this Deathrun is to make your way through obstacles and beat your friends to the finish line without falling into the water.

2. Tumble Lads
RACE…OR TUMBLE WITH YOUR FRIENDS IN UP TO 7 UNIQUELY CHALLENGING MINI-GAMES! Tumble Lads is the name of the recreation in Fortnite. The map allows players to race or tumble with their friends in up to six challenging and unique mini-games. This creation is another reason why fans want to see a true Fortnite and Fall Guys crossover.
Tumble Lads captures the charm of the original Fall Guys maps, but you'll be missing out on the 60 player chaos and sabotage that the real deal has.

3. Pirate Jonesy's Deathrun
1 PLAYER – DIFFICULTY: HARD – THE DREAD PIRATE JONESY HAS SET UP OBSTACLES TO KEEP THE UNWORTHY FROM FINDING HIS TREASURE. UP FOR A CHALLENGE? Just as the name suggests, this is a pirate-themed map where you will have to cross different paths with bomb blasts, traps and making your way to the end of this map. if you are rightly done this, it will be a cinematic experience for you or else the fires will take over you.

4. More Wacky Ways To Die
(1 PLAYER-DIFFICULTY EASY) PUT THE DEATH IN DEATHRUN. One of the most imaginative maps on this list is More Wacky Ways To Die, the latest instalment from creator subcloning that offers up 15 levels to work.

5. Fishstick's Adventure Deathrun
1 – 16 PLAYERS – ADVENTURE DEATHRUN – DIFFICULTY: EASY/MEDIUM – TAKE ON FISHTICK'S ADVENTURE IN THIS BEAUTIFUL STORYLINE DEATHRUN! This incredibly creative map merges the Deathrun genre with a fully-developed Pirates of the Caribbean-inspired adventure game, as players attempt to collect fish while avoiding dangerous obstacles like spikes and poison darts.

6. Duo Disco Deathrun
2 Players – Difficulty: Medium – Can your duo complete the Duo Disco Deathrun? Come see it in this death run! a race with different stages that will allow you to judge who is really the best of the two of you! Playable only for 2.

7. 100 Level Rainbow Deathrun
WELCOME TO THE 100 LEVEL RAINBOW DEATHRUN! I HOPE YOU ENJOY :), Complete this Deathrun to Conquer the Kind Of Rainbows, Make Sure to Use Code "FluffyMunda". The beautiful colours can be deceptive as the levels are incredibly hard and players need to think thoroughly before attempting a level in this map.

8. Summer Splash Deathrun Race
SPLASH INTO A 25 LEVEL DEATHRUN RACE, COMPETE AGAINST 15 OTHER PLAYERS, FIRST TO THE END WINS! – TWEET US @TEAMUNITEFN IF YOU WIN! The race consists of 25 stages, the player collecting all the coins and arriving first at the end of his line wins the game!

9. Relativity Deathrun
DEATHRUN. DIFFERENT SOMETHING EXPERIENCE. 1+ PLAYERS. Relativity is a death run unlike any before it!  Do you have what it takes to reach the finish? Better yet, can you beat the World Record? 1+ players, so you can bring your friends! Infinite spawns.

10. Athletic Deathrun
WELCOME TO SPORTS PARKOUR! 11 Sick levels! Can you win? Do you have the soul of an athlete in you? So come and try to be the best athlete by crossing the 11 levels of Olympic events!
Easy Fortnite Deathrun Codes
Stand Still Deathrun – 1453-2094-7948
Kenworth's Super Easy Default Deathrun – 0666-9293-5226
WATERWORLD Deathrun Fortnite Map Code – 4451-0561-6061
Fall Guys Default Deathrun Fortnite Map Code – 4064-4388-1056
Egg Climbing – 5032-6975-8948
Spherical Default Deathrun Fortnite Map Code – 9872-6210-0983
Escape Your Nightmare – 3226-5801-0514
The Easiest Default Deathrun Yet – 1297-8902-8351
Inspire Your Chi Deathrun Fortnite Map Code – 6484-4533-3864
100 Level Jonesy Deathrun Fortnite Map Code – 0226-6326-8437
Extra Creative Codes for Fortnite
X-Run by X-Labo – 8660-5683-2097
Slippery Slide Deathrun – 1187-7729-0526
Volcano Deathrun – 7300-6984-2747
FLAG co-op Deathrun – 2125-7678-3797
100 Level Wild West Deathrun – 9526-9405-5282
Sasuke (AKA Ninja Warrior) Deathrun – 9547-6268-3056
First-Person Deathrun – 2876-1894-8328
Rainbow Default Deathrun – 9832-1642-6109
100-Level Biomes Collide Deathrun – 6276-7135-4861
Relativity Deathrun – 7024-4001-0960
Summer Splash Deathrun – 3958-2152-5837
Broken Time Machine Deathrun – 9489-7798-3608
More Wacky Ways to Die in Fortnite – 9650-8149-3607
Retrowave Deathrun – 3478-4103-0917
100 Level Default Deathrun – 2359-3574-9339
Fire vs. Water Deathrun – 2854-7665-1230
The Deadpool Deathrun – 5376-4796-8360
Cizzorz Deathrun 4.0 – 2778-3253-4171
Dread Pirate Jonesy's Deathrun – 2167-3396-1292
Jesgran's Deathrun – 5030-1216-1484
Itscizzors Death Run 3.0 – 6245-9996-8091
Storm Runners – 3632-0591-6558
Shadow vs. Ghost Deathrace – 2033-1780-7591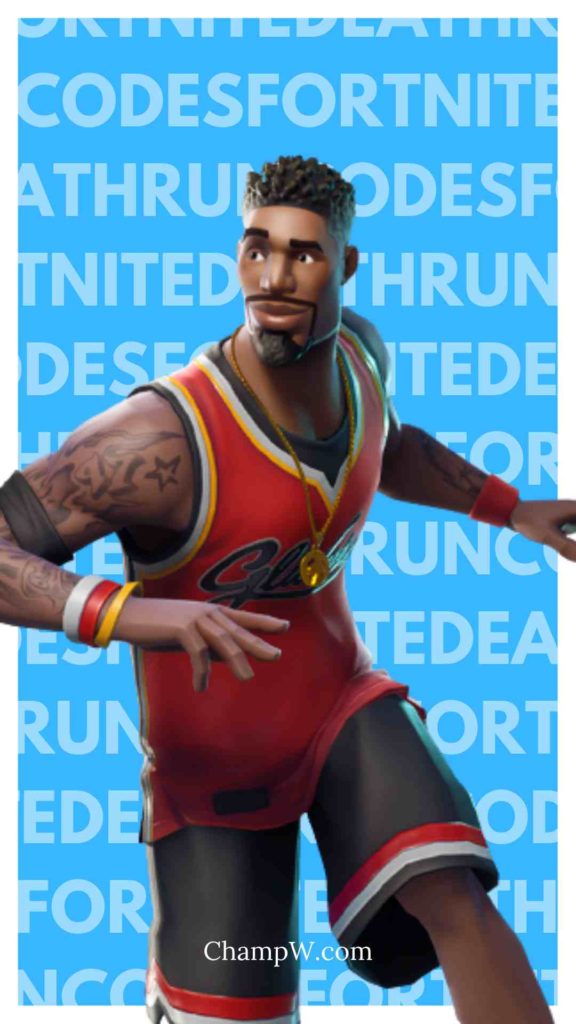 How To Use Fortnite Creative Codes?
Follow the below 3 steps To Use Fortnite Creative Codes
Open the Fortnite game and select "CREATIVE" in the game selection Mode.
Then select "ISLAND CODE", and press enter.
Put your code there and click "LAUNCH" to start the game.
Also Read: 
Conclusion
Hi, myself Arun Verma. Thank you for reading my article. I and my team put my best efforts to create this post to help You with the best choices. I think you got the list of  Fortnite Deathrun Codes.
If You found this article valuable enough. I will love to hear from You. Let me know your thoughts about this post in the comment section below. Share the good words on Fb or Instagram