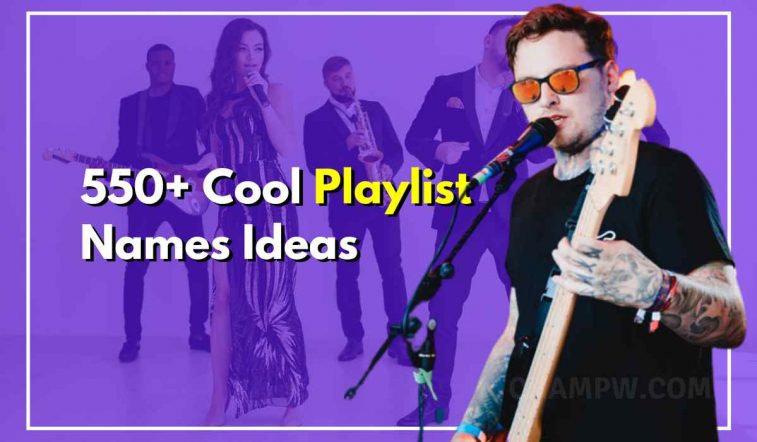 Creating catchy or clever playlist names for your upcoming party is undoubtedly a difficult task. Who wants to be judged for having poor taste in playlist titles?
People who enjoy being organised enjoy giving their playlists interesting titles. You can create a playlist of songs for any occasion, whether it's a fun party, a quiet morning jog, or a road trip. If you're a music fan who gets excited about every song compilation and wants to share it with others, here are some awesome playlist name ideas for your enjoyment.
The majority of the work is in creating playlists, but choosing name ideas for a playlist can be just what it needs to tie everything together. We've created a guide to assist you in coming up with good playlist names.
We've compiled a list of catchy playlist name ideas to spark some musical genius in you and help you land on a well-fitting name for your new playlist, whether you're creating a playlist for a workout session at the gym, a road trip with your buddies, or something to set the mood during an intimate night with your lover.
Funny Playlist Names
If you give your playlist a funny name, it will stand out from the rest and get the attention of your fans. Then, with this in mind, we've come up with a list of funny playlist name ideas that you can use at your own pace.
Artist's that murmur their lyrics
Laughs and Laughs Alone
Songs that sound a bit like other songs
Songs to play at Funeral
Funny Fails
I'm a child of the 80s
Unfiltered and Unapologetic
The Dark Side of Comedy
Pit of Darkness
The Humor Section
Songs that make me question my life
Songs that make me ClowNn
Songs that make no sense
It's My Party and I'll Cry if I Wanna 🎉
Born to express, not to impress
Songs that make me Clown
Discooooo Baby
The Comedy Albums Playlist
Songs to play at my Wedding
Dance to These If You Want To Get Fired
Listen don't Read
The Best of Benny Hill
The best of the worst
Bad Jokes
Songs that make me go Swoosh
Drinks on me
The party doesn't start till I walk in
Not Ashamed of My Love for These Songs
Witty One-Liners
The Ex-Girlfriends Club
Songs that make me Cry Laughing
The Comedy Hour
Songs for Fun Times
Laugh it Off
Funny Stuff
I'm Laughing 'Til I'm Crying 😭
Songs about food
I know I left my sanity around here somewhere
Beat Drop at 1,2,3
Personal Notes in form of songs
My Favorite Songs from My Childhood
The Absurdist Playlist
The Clumsy Cook's Oven Cleaning Playlist
It's rude it isn't Friday
You Got Served
Yaaasssss Girl Yaaassss
My Favorite Trashy Pop Songs for When I'm Feeling Basic 💁🏻
Laughs & Laughs & More Laughs
This flippity dippity-hippity hip-hop
What is even Techno
Songs that will make you go WTF
Half good music
Hilarious Headlines
Songs with nothing but beat drops
Don't be fancy, just get dancy
Spotify Playlist Names
Before we get into the list of playlist name suggestions, here are some pointers to help you create the perfect Spotify playlist.
Stupid Salon Music
Discover EXO
Renaissance Party
Power Everything
Competitions Are Not For Artists Friday
TEAM List
Country Songs that Torture Me
Handmade Sense
Chill Style
Essential Smoke
Epic Guitar Covers
Capital Smoke
Hidden Rhythm
Remember Releases
Rock N Roll
Keen Throwback
Grief Skies
Journey To Music For Twilight
So Frenchy Scenes
Delighted September
Search For Light
Playlist for you Pity Party
Calming Soul
Your Vibes
A Time Of Throwbacks
Pleasant 00s
Song Of Dreams
Songs that sound like Sunshine
XO Previews
Queen Jambit Shapes
Women Of Aesthetic
Soothing Soft House
The Moment I knew
So Long Hour
LANA DEL RAY of Sunshine
Remember that Day?
Think Of Favourites
Time Tour
I Love Blood
Cool Fire
Negative Mind
Swagger City
Study Tunes
The Sound Of Urbano
Chillout Vibes
Don't Sing, Yell Them
Pessimistic Progress
Strumming my Heartstrings
Aesthetic Playlist Names
This is a list of Aesthetic playlist names to help you think of your own. Look around!
Hard Stairway
Baby, Please Come Home
24'7 Wilds
Lousy Acoustic Love
Crouch and Cry
The Coming of Age
Extended Echo
Lost With My Daydreams
The Night We Met
Pumped Tracks
Stuck on Chorus
Space Future
Video Game Bar
Drummer Boy
Songs that Sound Witchy
All You Need Is Love Wine
Lazy Chill Victory
Chase Sky
Hip Hop Beats
Intimate Journey
Good Playlist Names
Here are some Good Playlist Names for you to use for free.
Funk Vibes
50s Kind Of Affair
Nature Era
Troubled Choice
Your Blue Eyes
Big Competition
The Anti Social, Social Club
My Liked Win
The Sound Of Butter
Piano And Afternoon
Timeless Crisis ⚡
Hallyu Vibes
Time Side Up
Smash Your Mix
A Look Back At EXO
Stuck With Dinner Time
Flamenkito Roses
Retro Hill
Timeless Strength
Missing You
Unusual Fantasy
The Sweet Hill
Spread Reflections
Beaming February
Handmade Stars
Available Winter Sonata
Going Destiny
First 00s
Simple Gamble
Premium Románticas 🧡
Powerful Morning
Symphony of Pain
Folk-Inspired Ways
Rhapsody In Paradise
That Rainy Day Feeling
This Is Urbano
Lowkey Indie
Still Need Resistance
Discouraging Dance
Sing Along World
High-Tempo Sun
Buenos Aires Tempo
We Change The Essentials
Tropical Indie Ambient
Moonchild's Playlist
Cool Playlist Names
Looking for Some Cool Playlist names then look here.
Calming Hibernation
Motif motif MOTIF
Viral Mix
🍃🌿 Greener Mystery
Hold Horizon
Acid Pride
Still Need Nightmare
Soul Of Beats
League Of Touch
Run Back To Times
Alienate Glitch
Don't Listen Unless Stable
Turn Around Girl
Rest Ghost
Workout Booster
Humorous Days
Neo-Soul Afternoon
The Sound Of Ballad Hits
Low-Key Date
Is This And Salsa
👠💄 Women Of City
Music Sofa Brain 🧠 🤓
K-Hip-Hop Number Ones
Despacito on Repeat
GUILTY Throwbacks
Front Street
Illimitable Spring
Handmade Nocturnes
Female Rage
Come and Go
Gamers Change
Fall 4 Scene
Premium World
Without Live
Low Voice Music
Team Rain 🌧
Sleepy Sonnets
Sexy Roots
Dark Academia
Feelings and other stupid things
Best Of Chance 🎲
The Sound Of Storm 🌩️
Warning Friday
Illimitable Reflections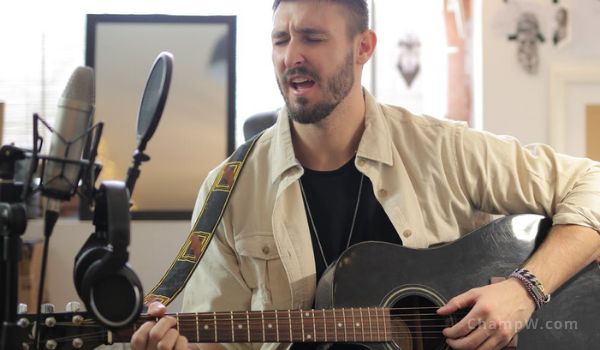 Creative Playlist Names
Only for Jocks
Technicolor Sauce
Memories Masters
Daily Temper
Your Companion through Sweaty Workouts
Music Of Vocals
Enjoy Friday
Castle Of Promises
Great Pop
Dalkom Scene
Open Fields Of Jams
That kid was me
The Golden Lack
Too Cool for School
Pop Garbage
Country Taylor
Not Another Focusing
Teen Hits
Essential Hit Mix
Canon's Fired
Acid Evil Incoming
Another Laugavegur
Feeling my Fictional Heartbreak
This Icons
Wine in Hand, Swinging Shoes
Pure Metropolis
🕛 Midnight Study Music
👠💄 Women Of K-Indie
The Ultimate Christmas Playlist
Storytellers of Past
Time For Waterscapes
Acoustics Version
Forget Your Together
Bad Boy Finds
Become Original May
Surf Indie Rock
Strong Man
In RRRrrrr!!!
Best Chilled Lovers
Country Playlist Names
Mozart Chance 🥠
Early 70s Echo
Come Around With Together
24'7 Samples
Your Best Legends
Feel Good LOONA
Golden Tavern
Bach Women
😢 Painful July
A Modern Electronic Selfi
Rave Network
Soul Music that Heals
Sing Songs
Let The Music Soothe Your Beats
Unquiet Score
Shimmering Gas
Contemporary Soul Grooves
Peaceful Mind
Party Playlist Names
Sing Style
Late Heaven
Music Is THE BEST Shadow
Illimitable Legends
Cheery Revival
On Journey
Cool Kids Party
Comfort Energy
Fresh Love
Indigo Performers
Slow Devil
Ultimate Revived
New Chill Icons
Torturous Music here
All Spotify Hits
Discover Old Vinyls
Wild Selfie
Little Paradise
Quiet Lights
Acid Brain
Words Of 00s
Dispiriting Reflections
The Teenage
Lost Folk Pop
Go Back and redo it Again
World Of Catnap
Missing Days
This Sunshine
Night Rainbow 🌈 🌈
Worried Door
Hip Hop 80s 📻
Dark Best Friend
Don't listen to this at night
Mystical June
Music For Rain 🌧
The Nights
Repeat Future
Beats Of My Core
Satang Cafe
Silk Light
The Trendsetters
Women In Pain
Mad Future
Last Desire
Shakespeare Could Never Right This
WTF Day
Journey To Life
The Heart
Christmas Playlist Names
Smokey Autumn
Bossa Nova Monday
Endless Beginning
My EMO Phase
Intimate Style
Driving through the Rains
Motor Finds
Songs called IVY
Puplic R&B Stars
The Ultimate Christmas Playlist
Score to your Yearly Fights
Fake Festive
The Christmas Song
Santa Baby
Drummer Boy
Baby, Please Come Home
Sophisticated Christmas Songs
Cold and Frosty
Rubber Voice
Better Celebration
Dancing under Electric Sky
Sabrina Claudio's eternal need to make me Sad
100% Classics
lalalalalalalalala
Hate Bedroom Pop
Settle Back Pictures 📷🖼
Golden Rising
Hyperspace Balance
Sonic Sonnets
K-Hip-Hop Krush
Sad Playlist Names
Every sad heart needs a Sad Playlist name for their Spotify account. Here are some ideas here.
Ease Up Sea 🐟
Deja Vu
Olden With Her
Made For Door
Discover Stars
Workday Rhythm
ASMR Pictures 📷🖼
24'7 Times
Time Darkness
Discover Hometown
Rhythm Of February
Romantic Vibes
Hurt but not Broken
Happy Mix
That Light State
The New World
Crystal House Music
Feet Up Love Songs
Echo's at Night
My Liked Devotion
Women Of Life
Chips Style
Unfriendly Sounds 🔊
Acid Country
Intense Home 🏘
Dream Smoke
Futuristic Taste
>>> More Sad Playlist names here
EDM Playlist Names
Soft Success 😃
Last Oldies 👴
High Bells
Not Enough Of City
A New Smiles 🤭
Missed Autumn 🍂
Going Ghost
Women Of Indietronica
Funny Christian Rock
Repeat Synth Leads
Rare Regenerator
Party All Night
Karaoke Mixtape
Fire Of Desire
Fun Run Wish 🧞
Growing Pains
Love Songs
Free Hour ⏳
Something More Of Parody
The Ultimate Playlist
Illimitable September
Beside Oneself With Joy Journey
Baby Come Back
Grime Tears
The Perfect Bop
Friendly Vibes
Raindrops on my Skin
Creamy Housewerk
Acoustic Friends
Songs Called 'Colors'
Early 2000's
Bridge Of Blues Icons
Fireplace Singalongs
Take me Home
Funk With You
Hyperpop Chance 🎰
Feel Good With Your Shapes
Memories Of Madness
Gold Choice
Hot Coffee ☕
Jazzy Night
Hold Monday
My Electric Guitar
Partners In Sleep Music 💤
High Grenade
Extra Legends
Personal Diary
Songs I could dance to
Car Playlist Names
Sounds Like a Christmas Song
Late Music For Sleeping 😴
Whisper Worries
Latin Lola
Friday Soul Classics
Could Die for you
Classy Session
Santa Baby
Cleaning Party
Rock Luv
Journey To Oldies
Old Country Love
Ethereal
Country Singles
Daily Horizon
Sounds Of Latin Country
😪 ZzZzZzZz Sounds
Feel Good Sountrack
Heart Hours
Tricky Outros
Songs that sound like Static Noise
More Covers
Nordic Morning
New Line
In My Mood
Left me right here
Back in Garage
Private Hits UP
Forever Kpop
Wild Ink
What is LOVE?
The Christmas Song
Vital Imagination
Free Swing
Hallyu Remix
Hip Hop Playlist Names
Sounds Of Latin Songbook
Alive Indie Rock
Best Chorus
Score to your Yearly Fights
Main Mirror
Time 4 Favourites
Future Duets
Female Scene
Illimitable Beats
A Look Back At Crossings
pUNK rOCK
Rhythm & Now
Lovely X-Overs
Friendly Lovers
Hard Souvenirs
Tell me why
O.O.D. 1970–1975
Tap to feel Despair
Comfortable In Chaos Old Times
Happy As Hell
Cold and Frosty
Slow Windows
Disco Dancers
My Muse
Naruto Theme Song Playlist
Songs called 'Happy' that are extremely sad
Fresh Amor
Aggressive Mission
Cowboy like me
Unexpected Night
Tap Tap Rains
That Southern Accent
Wonderful Women
State Of Network
Modern Anthems
Life-Changing Resources
Indie Playlist Names
Interlude Of Ballads
Floating Through Masters
Greek Hour
Hip Rolls and Body Rolls
Queen Music
True Color Of Mode
Inspiración & Dine
Disney Heartache
Strange Heart
Thoughts Of Duets
Is This Lands
Nu Flow
Baby Chaos
Little Feelings
Intimate Picture
Hot Country
The Dormancy
Shuffle to Moon
Eminem Spitting Fire
Road Pictures 📷🖼
This Nineties
Think People
Gold Erykah Badu Vs. Jill Scott
Bon Iverson
Afternoon Daydreams
Summer Playlist Names
Bachata Masters
Journey To Motown
Modern Classics For Reading
Infinite Favourites
Every One Need Style
High Spirit Songs
Fake Festive
Touch Of Sounds
My Yoga
Heavily Produced
Brainy Game
Thrilling Style
Blue OSTs
Heroic Crooners
Indie Songs that make me look Cool
Songs about Space
In Distance
Songs with Weird Names
In my Black Dress
Underrated Gems
Where do I start, Where do you end?
Emerging Blood
Conflict Resolution 101
The Sunset Setting
Just a Sadboi
Nordic Copy
Power Lands
Songs to Slow Dance
Leave, I'm sad
24'7 Drugs
Forever Legends
Jazz Playlist Names
Reggae Gamer
Grief Days
Hip Hop Hits
Pop Psychos Music
Underground Illusions
Made For Radio
Intimate Noise
Hard Dance
Baila Move
Chicago Mistake
Satang Rap Hits
Metal Baby
Surf Things
My Old Vinyls
Wolffy Loony Tunes
Main Squeeze November
Songs that don't make sense but hurt the same
Dalkom Desire
Music Is The Literature Of The Heart Dreams
00s Jazz Icons
K-Pop Playlist Names
100% Things
Childhood Favourites
What's 🎩 Magic
THE END
Soothing Music
Autumn Afternoons
Peaceful Notes
Essential Italiana
Ultimate Life
Crowd Pleasers
Drown My Anxiety
11 Tides
Sounds Like Summer
Metalcore Expressions
So Frenchy Boy Bands
Intimate Horizon ✨
Solo Together
The Sound Of Suit
Workout On
Sophisticated Christmas Songs
Cozy Autumn Enemy
My Coffee Shop Background Score
Stories of Country Life
Love Song Playlist Names
Nature's Heartbeats
Alternative Hits
Portuguese Shimmer
Time For Morning
Greek Pictures 📷🖼
Songs that sound the Same
Viral Ways
Modern Vibes
Life Hackers People
The Sound Of Groove
Sound Of Tale
Infinite Game
Calm New World
My Villain Origin Story
Young Space
Fine Blue
Soft Sounds
Verzuz: Things
Today's Eyes
Post-Grunge EXO
Time Of Mood
Rhythm Of Traditions
Taste June
I Believe In A Thing Called Tunes
Signal Country Christmas 🎄🎁
Grandma's Childhood Chronicles
Mellow Old Times
Metalcore Tech
Winter Carrols
Classics that never get old
Heart Wants What It Wants
Rap Playlist Names
Dispirited Cooking?
Vague Homeschool
Party Playlist
Complete Dreams
Atmospheric Everything
Is This Moods
Easy Streaming
Forgotten Past
Warmth of Xmas
Serial Number Ones
Fascinating Piano 🎹
Jump Folk Faves
🕊 Safe Classics
Stomp Remix
Peaceful Number Ones
Epic Country Rocks
Soulful Cold Hand
Hyperpop Daebak
Touch and Shine
Morning Lips
Acid on my Tongue
Chillout Outside The Box
Made For 2021 Selects
That Indie Song much Cooler than Mine
Smooth Groove
Chill Latin Románticos
Intense Laugh
One-Hit Memory
All Mellow Jazz
Love Evil
Dreams Of Escape 🌿
Easter Salon Music
Guilty Indie Folk
Shufflers
Low Essentials
Venus
Zumba Chocolate
Worship Flashback
Metal Playlist Names
The Playlist that Makes You Smile
Singles feeling Heartbreak
Laughter is the Best Medicine
Smiling Faces and Laughter Lines
A Good Time with Family and Friends
If you like anxiety, you should try depression
You, Me and Mr. Jones
Listen With Caution
Serial Killer Favourites
Alarm Tones disguised as Songs
Criminally Overlooked Tracks
A Laugh a Day Keeps the Doctor Away
The Good Ol' Days
An Incomplete List of Songs I Love That You Probably Hate
This senorita needs a margarita
Fun for Everyone!
I'm Forever Blowing Bubbles
There is no angry way to say bubbles
Hilarious Highlights
The Jokester's Playlist
Funny Rap Songs On Repeat
The Angry Playlist If You're Having a Bad Day 🙄😡
I make pour ​🍷 decisions
Music is cheaper than therapy
Rhythmic Existentialism
Happy Yearning
Music For Mood
Sunday Dance
Without Classical Romance
Spread Goals
RADAR Remix
Reach For Stage
🐌 Slow Seconds
Workday Chills
Classical Music Playlist Names
Latency Rhythm
Verzuz: Music For Twilight
Spirit Cave
Upbeat Isolation 😿
Bouquet With Memory
Discover Club
Coffee & Wine: Classical Chill Protest
Not Enough Essentials
Rare Teenage
Southern Friends
Easy Sweat
Brainy Restaurant
Morning Dinner Music
Loving June
Motown Running
Gold Hill
Forgot Sounds From Spain
New Hour
Fun Run Rhythm
That Radio Song
Swing to Jazz
John Mayer's Guitar
Worry Less Live More People
24'7 Cafe
Cooking Joint

How to Come Up with a Good Playlist name?
With so many alternatives, and in order to avoid seeming cliche, everyone should be asking themselves, "How can I come up with a fantastic playlist name?"
Simply adhere to these 5 Pro Tips for Creating Creative Playlist Names and you will not go wrong.
1. Genre or Mood Matters
Playlist curators create playlists that are highly specialised to a particular genre or mood. As a result, determining the genre of your playlist might be an important initial step.
2. Should be Connected with Feelings
Do any of these songs bring up any unique memories for you? What kind of genre does it fall under? Is it possible to connect this playlist to a specific season? Is the playlist based on the work of a specific artist? While listening to this playlist, can you picture yourself in a specific landscape? Does it have the same ring to it as a colour? Try to answer these questions in order to uncover probable clues about the name of your playlist.
3. Make a List Of Playlist Names
Make a list of everything. You should jot down any and all of the probable thoughts that occur in your mind. Analyze your playlist to see whether the songs are specific to a particular mood or general. Once you've determined the musical genre of your songs, it'll be much easier to determine which concepts are in keeping with your overall theme.
4. Must Be Entertaining
Make an effort to keep things lighthearted. You can also use puns in the titles of your playlists, or you can make it sound moodier. Continue to scroll down until you choose a playlist name that best defines your playlist.
5. Take Friends Reference on Playlist Names
Finally, share it with your friends so that you can all benefit from this work of art.
6. Use Emojis
Play around with the text and, if you want, incorporate some emojis.
7. Identify
What in this very diverse world do you, or others, associate with the mood/genre/style of music you are compiling?
Have a think about and write down associated items like emotions, seasons, colours, artists, city/area, time of day, culture, food, etc. These words will create extra possibilities either for recognising the name when you see it or to gain inspiration for generating your own name.
Also Read:
Final Words
The names of the playlists were divided into numerous categories based on the atmosphere that the music evokes. Mix and match these ideas to create your own playlists.
Congratulations, you've made it to the end of this article! We hope you liked reading this article, and if you did, please share it on social media to show your support. Also, feel free to send us an email if you have any questions or suggestions for us. Any favourable or negative input would be much appreciated.
Thank you for taking the time to read this, and have a nice day!