350+ Fantasy Dwarven Names | Clan, City Names included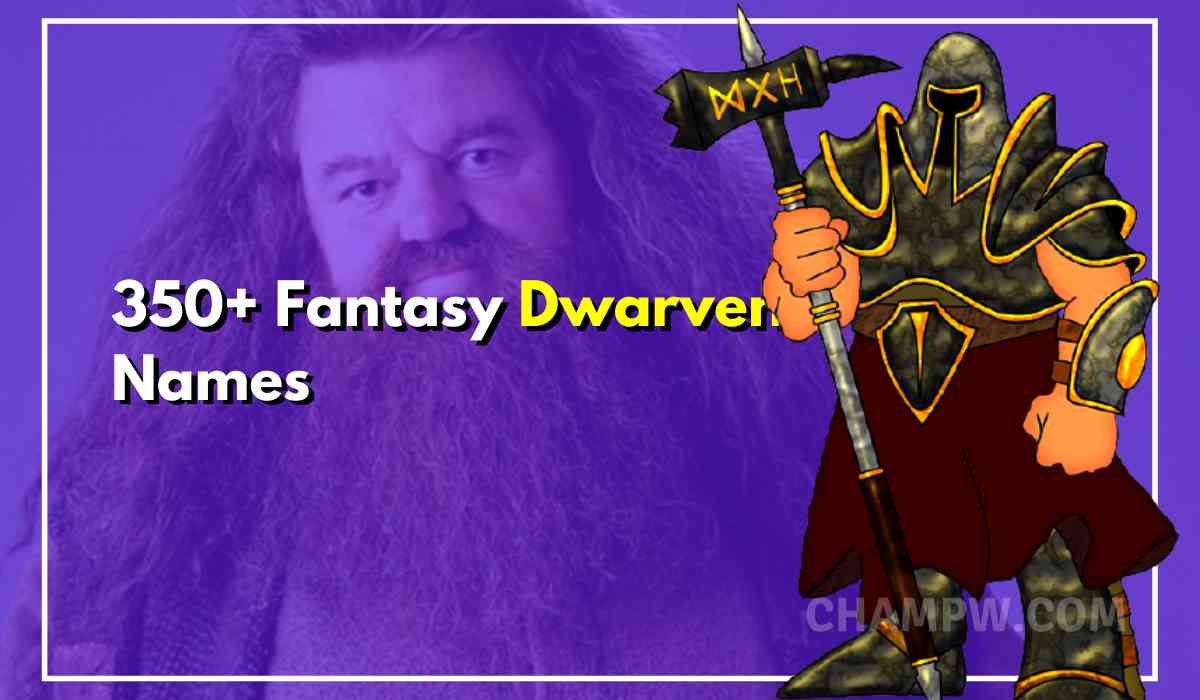 Dwarven Names: The majority of the people in the world are not too familiar with the history and stories of Dwarf. They remember them as a character from the popular Show White and Seven Dwarfs. In reality, they are one of the most mysterious characters in Norse mythology.
Are you looking for cool, funny, or cute dwarven names? Choosing a name can be challenging because there are either way too many choices or too few choices. You may be spoiled for choice as there are too many good usernames. On the other hand, you may be lacking inspiration as nothing comes to your mind.
If you're not good at choosing names, you might take a long time to finally decide on which Dwarven names are good to use. To make your decision easier, here are 350+ cool, funny, and cute dwarven names that you can use.
Dwarven Names and Meanings
The following are some of the unique dwarf names, along with their meanings. Most of the names are inspired by dwarf characters
Panoptes– Greek for 'all-eyed.'
Brökk– An Old Norse dwarf name that means 'breeches.' Brock would be an easier spelling variation.
Dvalinn– Means 'the dormant one.' Valinn would be a simpler spelling variation.
Gerðr– Means 'enclosure' in Old Norse.
Duneyrr– Means 'a thundering ear.' You can simply write it as Duney if you find the last two letters a bit odd.
Durinn– Means 'door', 'door-warden' or 'sleeper.'
Umfredo– Italian version of Humfridus.
Ívaldi– Means 'wielder of the yew bow.'
Gog– Hebrew version of the name Gowg, which means 'mountain.'
Gidal– Derived from the Hebrew name Gidel, which means 'giant.'
Blôvurr– Means 'the shining one.' If you find the spelling a bit off, you can try Blovur instead.
Khrysaor– Greek for 'golden sword.'
Grendel– The name has an Anglo-Saxon origin, and means 'scather.'
Fáfnir– A popular Old Norse dwarf name.
Vili– Means 'will.'
Farli– Means 'the faring one.'
Wada– This Anglo-Saxon name is derived from the Old English name wadan, which means 'to go.'
Napoleone– This dwarf name has a Germanic origin and means 'sons of the mist.'
Buri– Means 'progenitor.'
Nabbi– Means 'a small boil.'
Sequoia– A popular Native American dwarf name.
Frosti– Derived from the English word 'frost', which means cold. Fundinn – Means 'found.'
Humfridus– Derived from the Latin word Hunfridus, which means 'giant peace.'
Pallas– Means 'to brandish a weapon' in Greek.
Chrysaor– Latin version of the Greek name Khrysaor, which means 'golden sword.'
Bran– The name has a Welsh origin and means 'crow' or 'raven.'
Eitri– In Old Norse myth, Eitri was the brother of Brökk. The name means 'the very cold one.'
Darri– Means spearman.
Lóni– Means 'the lazy one.' Well, the symbolism may not be the main inspiration behind giving this name to your son or daughter, but it's still one of the cutest dwarf names.
Úri– Means 'the smith.'
Titalia– Means 'to burn' in Greek.
Fraener– The fancier version of Fáfnir.
Sindri– Sindri is an Old Norse name that means 'spark.'
Titan– The name has a Greek origin and means 'fire.'
Jaki– Means 'iceberg.'
Gandalf– A popular Old Norse dwarf, whose name means 'wand elf.'
Bláinn– Means 'blackish.' Blaine is a popular variant.
Wade– A Middle English variation of Wada.
Brúni– Means 'dark brown.'
Jari– Means 'the disputing one' or 'the warrior.'
Huffie– Derived from the name Humphrey, which means 'a peaceful giant.'
Bömburr– Means 'the drummer' or 'the swollen one.'
Nali– Means 'needle.'
Eilífr– Means 'a solitary dweller.'
Shen– Chinese for 'cautious,' 'giant clam,' or 'god'.
Bes– Egyptian for 'one who brings joy.'
Bifurr– Means 'quaking one'.
Dáni– Means 'dead-like.'
Regin– Means 'great' or 'vast.'
Dáinn– Means 'the dead one.'
Glói– Means 'the glowing one.' Gloni is a popular variation.
Svadilfari– An Old Norse name that means 'ill-fated.' You might also consider Swadilfari.
Iri– Irish for a person who spreads rumors.
Búinn– Means 'ready for burial.'
Kili– Means 'wedge.'
Onfroi– Norman French variant of Hunfrid.
Hunfrið– An Anglo-Saxon equivalent of the Norman Germanic name Hunfrid.
Dóri– Mean 'the fortifying one.' Common spelling variations include Dorey, Dorie, and Dorry.
Heri– Means 'hare' or 'host.'
Fíli– Means 'the one who flies.'
Napoleon– Inspired by the French ruler, Napoleon Bonaparte.
Galar– Means 'singer.'
Hepti– Means 'one who impedes.'
Hunfrid– Means 'giant peace' in Norman Germanic.
Grid– Means 'peace' in Old Norse.
Uni– Means 'the content.'
7 Dwarfs Names
Here are seven dwarf names from Disney.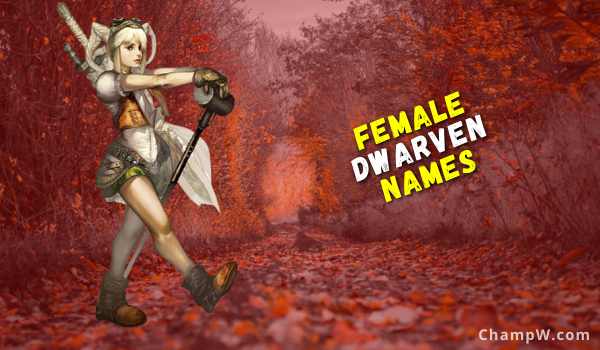 Female Dwarves Names
Are you searching for some unique earth-inspired names for your female dwarf characters? then here is given Female Dwarves Names that are inspiring.
Methina
Girthiel
Ainda
Gidiel
Dodlia
Dulgira
Dundura
Bavora
Doniel
Duvora
Airthna
Duthna
Dothira
Gindola
Agiel
Rargna
Dranna
Gimiel
Ailgona
Dorthola
Dorthora
Bathura
Dugrana
Dila
Dolgana
Menona
Gaviel
Doma
Dorthora
Glodina
Ravura
Garthina
Balgola
Durira
Ruvora
Divona
Drargura
Ralona
Andira
Diva
Thogila
Thovira
Aigrna
Randa
Aimina
Ravona
Aithila
Glovila
Badola
Ragona
Rullia
Melna
Glolora
Dogrona
Dragrona
Merola
Bagola
Gilgana
Divina
Memna
Ralgina
Arna
Dilgina
Tholviel
Digrana
Daliel
Ruva
Gadola
Gadola
Dunona
Argina
Dinina
Dudna
Barthna
Thondona
Thondina
Duvora
Dulora
Damna
Ravola
Thorgila
Githura
Thorthina
Randa
Aithira
Gloma
Megrina
Didira
Thodola
Runana
Dullia
Glomlia
Ravona
Aidola
Dugrina
Dumiel
Ragrola
Avora
Dondlia
Thomola
Dimona
Domina
Damna
Thomana
Thodiel
Rumira
Gilvira
Galvira
Ruvona
Glolviel
Ailvola
Adora
Ganila
Dralona
Dragana
Bana
Gigiel
Rathina
Ruthina
Glolvina
Gloga
Dodiel
Anona
Aigra
Dogana
Givona
Rumona
Davlia
Rarana
Dalora
Barthura
Drargura
Thorthira
Gloglia
Durila
Tholva
Dalvila
Dramila
Galna
Rullia
Randola
Durgira
Digana
Dodora
Airthna
Gigrona
Dulola
Dramora
Dindiel
Amlia
Durila
Dirthira
Ralora
Alga
Davira
Tholvira
Glonila
Mergiel
Thomila
Anlia
Drandina
Balgna
Aimora
Merila
Thovora
Galgila
Rurga
Argira
Didola
Davura
Dithira
Dogora
Gloviel
Bagrina
Ruvila
Athona
Dorgila
Dragrana
Durana
Dragna
Male Dwarven names
here is some of the Male Dwarven names listed.
Thondin
Dholmeag Honorhood
Bargir
Glonur
Doraggumir Copperbeard
Ailvin
Aigror
Dothol
Dwomnaed Runebreaker
Bakdraes Cragbringer
Glolvin
Firgatum Drakecloak
Dunion
Durtor
Avion
Dralli
Dramur
Algir
Borton
Dargur
Daman
Dragror
Dugion
Dumion
Airgan
Dareldror Noblebeard
Malion
Ralur
Werazzet Earthbane
Borgrerlig Oakchin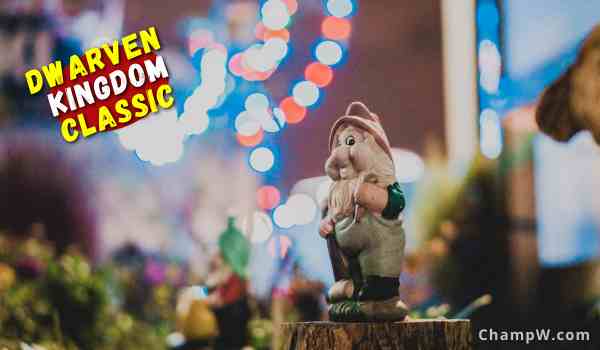 Dwarven Kingdom Names
As you know Dwarf lives in different kingdoms. Here are some name references for those kingdoms.
Amon Rûdh
Dwarf realms
Grey Mountains
Iron Hills
Khazad-dûm
Lonely Mountain
Moria
Mount Gundabad
Orocarni
Thorin's halls
Dwarven Last Names
Hogrurum Frostthane
Silgrut Metalcloak
Grasgrarlug Flasksword
Yugnorlum Darkback
Khemduri Greatbasher
Nuranmorlim Runemaul
Toresgrean Orespine
Khekkaed Oakenminer
Mafrumir Mountaintank
Dwotrath Smeltbraids
Hekkar Bittercloak
Kundatin Barbedfall
Kirouc Mithrilbraid
Khebrulir Opalmantle
Valgrorlug Forgebringer
Grolick Dragonminer
Barhirlum Leatherbrand
Braldrus Drakecoat
Dessout Onyxbender
Neznulim Amberbasher
Hourharlum Beastdigger
Masgruck Heavymantle
Thovrumlin Earthhorn
Yummuc Gravelview
Okhur Bitterfury
Dhurfen Broadbow
Noggour Thunderbender
Firfolim Koboldgrip
Thekkug Ingotshield
Thradgrurum Blackstone
Folerlug Twilightgrog
Grutmerlug Woldforged
Hefamli Silverfeet
Berdrorlun Whitbelly
Badgrumir Jadegrog
Dognag Grayfury
Maggeas Duskchest
Throkgrorlug Earthgrog
Broundal Metalchin
Mommumir Bottleaxe
Dordim Marbleview
Nassac Shadowbuster
Thedam Minebow
Grurgraic Copperbringer
Mastrotir Ironshield
Dhodmoud Kragtank
Groundaic Boulderback
Gorgrolim Oreriver
Ellmurim Trollmaker
Turroki Leadfinger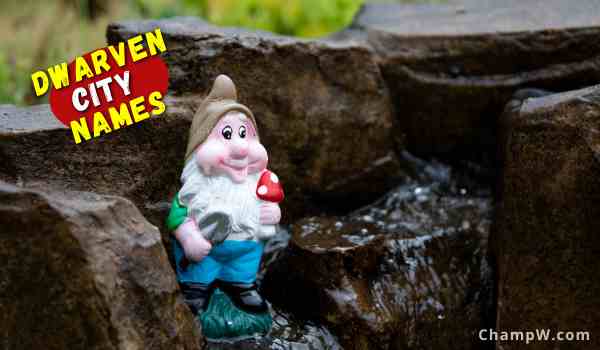 Dwarven City Names
Thirn Kuldihr
Kal Loduhr
Dirolihm
Hig Thurum
Bhugh Todihr
Damdurahl
Bhil Darahl
Horntarihr
Hontirm
Dumgan
Khomrihm
Virnulihr
Khaghtoduhr
Thal Tarihr
Delbaduhr
Khindarihm
Bhem Maldur
Nul Turuhm
Henragh
Khigbor
Vigh Thurim
Gegbadur
Maghfurum
Vegh Lodur
Bhughbadir
Dhor Furuhm
Nirn Farum
Bhogkahldur
Belgurum
Ken Thoram
Dhim Badur
Maroluhm
Khimtaruhr
Gighdun
Kholgolir
Gameldur
Derbuldihr
Varneduhr
Dhirndurahl
Highrim
Vegdihm
Mun Lodir
Verdural
Henboram
Dirnbadihr
Homturum
Namum
Dhuldan
Thol Torum
Hagduhn
Demaruhm
Karnlodihr
Khergaruhm
Hil Doral
Bildurahl
Ninfurum
Vur Furuhm
Dhunelduhr
Megh Burimm
Hurnolur
Dhemuhm
Hirkahm
Dwarven Names D&D
Davor
Dodir
Bogur
Hokhuk Bottleriver
Radion
Bagan
Avol
Malgan
Thaggoum Oreheart
Brovrot Kraghead
Aigran
Dilol
Thufroul Woldbraid
Aimon
Harbet Warcloak
Ruron
Doutrous Kragguard
Divil
Sirsorli Gravelbender
Aindli
Dunon
Anil
Thedgroli Oakmaker
Thutmouk Shatterhelm
Dolvin
Borli
Divin
Bhakdroud Orcshaper
Baldrumlin Flaskbasher
Ragli
Hormur Chaosbrow
Dramon
Mamil
Ralgiol
Girgli
Girtol
Dralvion
Dilvion
Rathiol
Krorgirlun Oreminer
Buboth Flintcoat
Duvon
Durgan
Dalir
Girgor
Bolvur
Khourgatum Snowbuckle
Rurtli
Gagrol
Dogin
Houthumlin Kragmaker
Davur
Weraddac Cragbow
Avon
Amil
Lordrumi Aletank
Radur
Thrazar Axestone
Ralvli
Ragror
Gadan
Dolil
Dalgil
Mandol
Dortli
Dugil
Ruror
Thodir
Gidin
Hamurum Earthchin
Glortiol
Glolir
Girion
Loddeack Bristlethane
Gamion
Danor
Dalion
Dhurhun Shatterhead
Dunli
Doursum Brownfoot
Baniol
Daremrun Deepgrip
Gilgor
Dothli
Balur
Dathir
Thovli
Thortin
Brourhoki Greyforged
Amor
Borgion
Dindli
Dulgil
Garton
Dwarven Clan Names
Amrok Clan
The Bloodgrog
The Underarmour
The Shadowmaul
The Battlejaw
The Hardbraids
The Warmborn
The Bonemail
The Honorforged
The Koboldborn
The Duskbuster
The Smeltbuckle
Hegnigar Clan
The Twilightbeard
Blackhide Clan
The Wargrog
The Woldfeet
The Flaskhand
Brewtoe Clan
Deeprock Clan
Kegchest Clan
Battlethane Clan
The Duskbraids
Bristlemace Clan
Caskbeard Clan
Aletank Clan
The Marblehood
The Berylbeard
Jadehood Clan
Sidwalynn Clan
Dwarven Warrior Names
Givli
Divir
Dirtor
Aigir
Dalgir
Gaviol
Thothor
Dumor
Thatroick Greatfury
Aivor
Alfommaek Grimshaper
Athil
Nuragnod Flatfall
Doradmaek Fieryflayer
Gilvli
Ginan
Ralion
Agur
Dalozzurum Longhand
Dradli
Agror
Thovil
Digan
Duvur
Margon
Thorgred Cragbeard
Brounmaes Oakenfury
Martin
Herneack Lavabane
Gilvor
Gilan
Gilgion
Toremmaic Bonefoot
Brougram Windarm
Thorur
Khubrorlug Anvilbender
Durgli
Glorifrir Flintshoulder
Ruvli
Divan
Dolgli
Gartil
Dravur
Rarin
Rulgli
Dundin
Dogol
Alvon
Ararhous Trollmaster
Bondol
Lozzuik Fierybow
Bovan
Dralur
Girgan
Glortli
Glolli
Bogor
Dralan
Dodan
Sakgraed Coinforge
Yursor Fierybender
Bovon
Bomil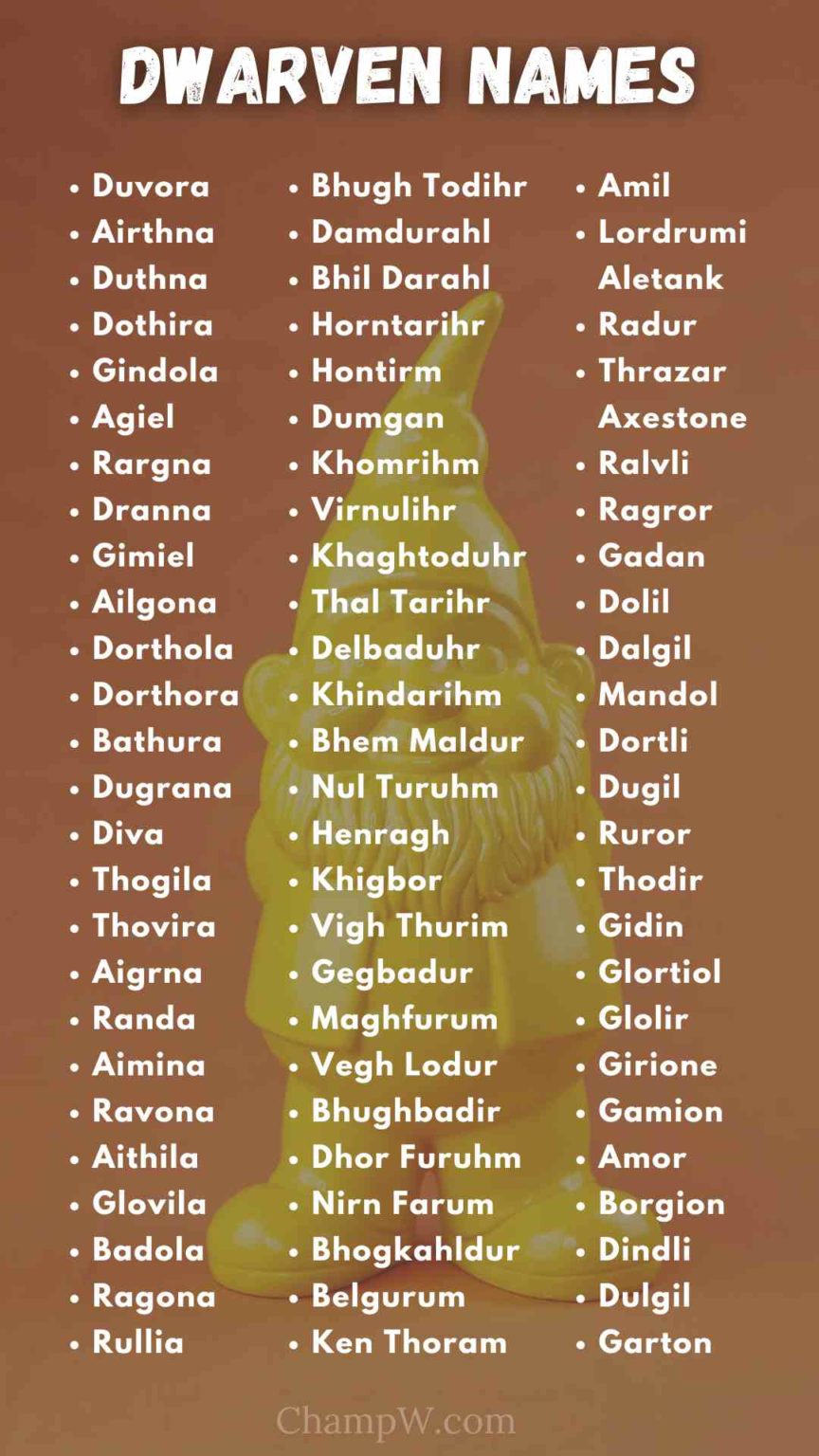 Also Read:
Conclusion
Hi, myself Arun Verma.Thank you for reading my article. I and my team put my best effort to create this post to help You with the best choices. I think you got the perfect Dwarven Names.
If You found this article valuable enough. I will love to hear from You. Let me know your thoughts about this post in the comment section below. Share the good words on Fb or Instagram.
We researched worldwide to get the Best Dwarven Names. I think I made the Answer to all your Dwarven Names here.