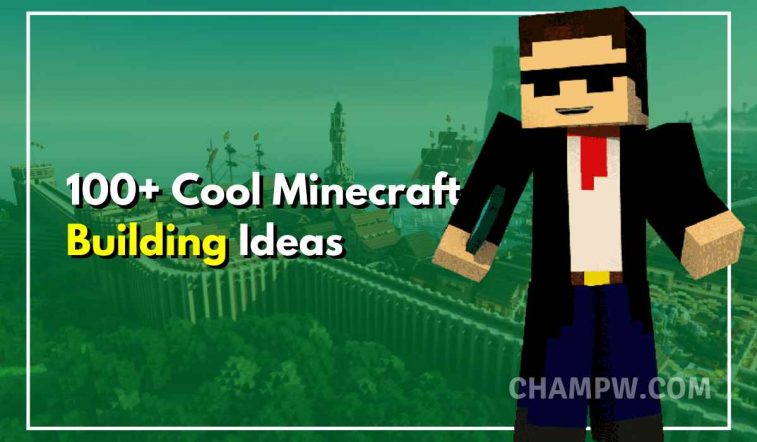 Fresh Minecraft building ideas to kill boredom. Easy to create concepts. Get cool jaw-dropping monuments ideas you can create today to show off your skills here. Minecraft is a big game full of opportunities. The problem is without proper objects anyone can get bored. Use your time to build a classic Minecraft construction. Encash the opportunity to gain a healthy fan following.
Create inspiration for your Minecraft fans. You can build anything in Minecraft. The problem is without a certain direction we cannot create epic projects. A blueprint can help you give up on your dream project. The structures are fun to create. Start with easy concepts to move ahead gradually in Minecraft server. Beginning with challenging projects can potentially kill your patience.
Learn How to tame a Fox in Minecraft in simple steps. Having a companion who never leaves you works as a good stress buster. You can break big constructions into small assignments. Completing each small portion will never drain you out. Target basic structures like walls or boundaries first. Creative Mode is better than Survival Mode to create constructions.
Cool Minecraft Building Ideas
Want to turn your boredom into fun? Minecraft cool building ideas can do the magic trick. Minecraft is filled with infinite possibilities. Start building your dream construction today. Top 15 constructions idea will blow your mind are listed below:
Modern Villa on the Lake
Fish Tank House
Modern Unique Fountain
Classic Poseidon Statue
Huge Floating Base
Rich Hotel Tower
Tall Spiral Fountain
Dream Modern Home
Naughty Mermaid Statue
Four Corner Fountains
Superb Modern Skyscraper
Classic Taj Mahal
Sharp Diamond Pickaxe
Ethical Courthouse Statue
Egyptian Pyramid Classic
1. Modern Villa on the Lake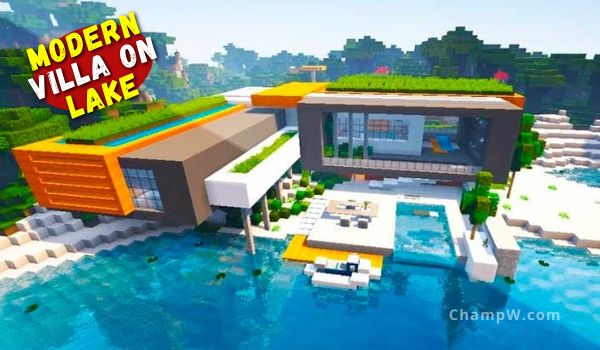 Love to chill beside a lake with a cool drink in hand? You can literally create this villa within 45 minutes. A very simple structure. It just requires good interior designing. Designing a handsome villa worth putting effort into. Try to utilize luxury Minecraft kitchen ideas. The biggest benefit of creating a modern villa is the exterior change. You can change the outer look anytime. To make it a completely new themed villa.
2. Fish Tank House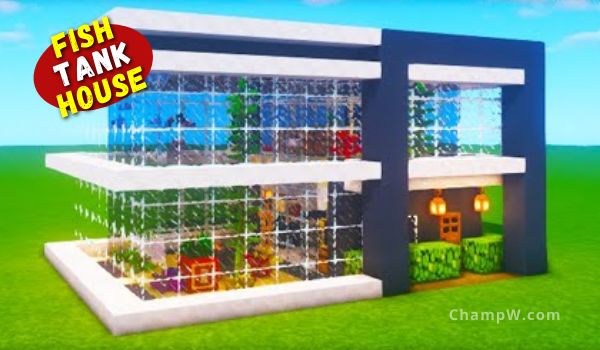 Hydrate your dull house with Minecraft fish tank. Create a beautiful home for aquatic life found in the game. Aquarium lovers can give it a try easily. A good fish tank house will shock any visitors wandering nearby. Not just having the basic glass. You need some additional building blocks. Personalize your house look. Creating a fish tank house demands very little effort. Even for the Minecraft server beginners.
3. Modern Unique Fountain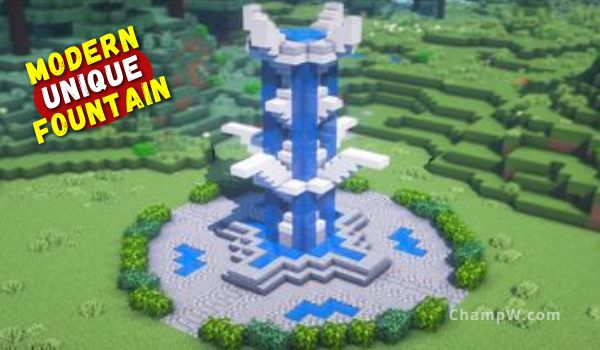 Create a stunning piece of construction modern fountain. Modern fountains are mostly built differently. Significant use of squares, rectangles, and long edges is noticeable. These fountains building idea is a bit taller than the usual ones. No more eye-catchy colors present. A sober white, grey, black color combination is perfect. Glass, wool, and glow stone are used to create the fountain in the picture.
4. Classic Poseidon Statue

Protect your ocean with an iconic statue. One of the toughest most desired statues. Poseidon is the Greek God of the sea. Anyone visiting your ocean must be aware of the ruler. Players will love to visit your island or coastline. A statue like this is not easy to building idea. A good amount of time apart from materials found at sea is required. Prismarine is an important ingredient to create the statue.
5. Huge Floating Base

The floating base is not a fresh concept in Minecraft. A unique concept easily becomes a versatile ideas to inspire. Starting from a cute little island to a huge base you can create anything. One can spot the beauty from a far distance. Admiration for your creativity will be spread everywhere in Minecraft server. The best part is it does not eat too much time. Give little effort to create your own Avatar-style floating base.
6. Rich Hotel Tower

Spending a day in a lavish hotel tower is a dream for many of us. Why don't you create one? A place from where you can keep an eye on the entire city. Notice building a hotel tower is not child's play. Perseverance with proper planning is required to create one. One can see it as a cool modern tower as well as a hotel or apartment. Blue stained glass is very important to enhance the modern look.
7. Tall Spiral Fountain

Fountains are very easy to create. The Spiral fountain is tough to make. A proper idea about the curves is required. Very patiently you need to place the block. Rectifying the wrong side is a very annoying experience. Use sky blue, grey, and deep blue color blocks to create the fountain. Obsidian blocks usage is unnecessary unless you want to improvise.
8. Dream Modern Home

Build your dream house in Minecraft. Modern houses are surrounded by a sweet garden and a beat. The use of white color is very important. Glass makes it more stylish. Two or at least three floors are necessary. A modern staircase or life structure needs to be added. Wool, quartz, or concrete blocks are mostly used. Create staircases and slabs with Quartz.
9. Naughty Mermaid Statue

Mermaids are the only mythical creature we wish to exist. The amazing structure requires lots of skills and patience ideas to inspire. Curves make it more difficult to execute. Once you take the risk it is well assured your creation will be highly appreciated. You can try different poses for mermaids. Also instead of going for two, you can complete with one as well.
10. Four Corner Fountains

Four corner fountains are the basic structure. Very good for absolute beginners. Who doesn't know what to do next and feels bored? Each fountain tells a story and is unique in its own nature. You can place the fountain anywhere. Starting with fountains will give you an advantage later. Creating big mansions or villa requires small essentials like fountains.
11. Superb Modern Skyscraper

An incredible skyscraper is the coolest structure you can build in Minecraft. Glass walls opposing balconies require patience. Blue stained glass enhances the look. Using white color blocks makes it more vibrant. Especially challenging for Pro players. You can use the skyscraper as both hotel or apartment. A great mode of inspiration for your streaming fans!
12. Classic Taj Mahal

Create the symbol of love Taj Mahal from India. Propose your crush who is a Minecraft fan. A true inspiration from real-life architecture no one can turn down. The structure requires solid expertise, unlike other structures. Your truly spectacular creations will be a landmark to the world. You can also try the other six wonders of the world.
13. Sharp Diamond Pickaxe

Living in a world of mining treasures to bitcoins. A very good and easy structure is a diamond pickaxe. Show other players how much you love mining. The structure requires very basic elements. It requires very little time to create. Very good building idea Minecraft for beginners. You can also create a shovel, sword, or bow. Have fun doing easy pieces of stuff without challenges too much.
14. Ethical Courthouse Statue

Justice brings harmony to lifestyle. Take the stand to create the symbol of justice Courthouse statue. The metaphor of justice is blind requires good expertise. Beginners will find it very challenging in survival mode. The height of the statue is up to your choice. You can establish the statue in front of your town hall or city court. The classic blindfold lady holding sword and scales look magical.
15. Egyptian Pyramid Classic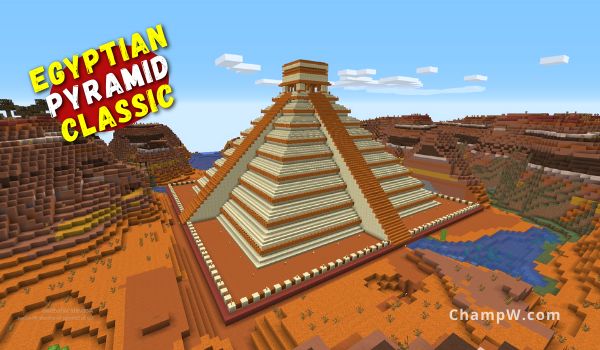 Create a classic Egyptian Pyramid in Minecraft today. Easy to replicate structure reduces the complexity. Looks stunning yet easy to create Pyramid attracts viewers. Beginner to Advanced everyone can give it a try. The Pyramid on the picture is personalized to make it more challenging for pro builders. You can also try the basic building idea Pyramids.
MINECRAFT EASY BUILDING IDEAS
Sewers
Nether Portal
Subway
Simple Wooden Bridge
Minecraft Mermaid Statue
Player Archway
Storage Room
Farm
MINECRAFT SURVIVAL BUILDING IDEAS
Fortress Castle
Floating Base
Pyramid
Modern Skyscraper
Underwater Base
Large Courtyard and Garden
Winter Castle on a Hill
Minecraft Mansion
Floating Base
Maze
Lighthouse
Golden Minecraft Castle on the Water
Minecraft Volcano
French Castle with Gardens
Large Stone Minecraft Bridge
Storage Room
Fantasy Town
Underground Base
Mountain House
Nature Reserve
Famous Landmark
Wooden Minecraft Bridge on Cliffs
Kenilworth
Sandstone Mansion
Castle Carved into the Mountainside
Curved Wooden Minecraft Bridge
Nether Portals
Museum
Medieval Castle
Nether Hub
Cathedral
Tree Houses
Cozy Minecraft Castle
Medieval Minecraft Castle With a Gate
MINECRAFT BUILDING IDEAS FOR A TOWN
Suspension Bridge on Island
Large Suspension Bridge
Small Rope Bridge
Mansion
Town
Library
Cathedral
Prison
Wolf Stone Statue
Restaurant
Poseidon Minecraft Statue
Bank and Vault
MINECRAFT CITY BUILDING IDEAS
Courthouse Statue
Mayan Minecraft Statue
Courthouse
Gardens
Horse Arches
Underwater Base
Diamond Pickaxe
Modern City
Docks
Bridge
Hospital
Real World Airport
Storage Rooms
Underground City
Clock Tower
MINECRAFT HOUSE BUILDING IDEAS
Compact Modern Minecraft House
Modern Apartment
Aquarium
Medieval Minecraft House
Cottage
Suburban Home
Home with Balcony
Pixel Art House
Penthouse Suite
Treehouse
Wooden Forest Mansion
Modern Home
Fountain
Multilevel Simple Wooden House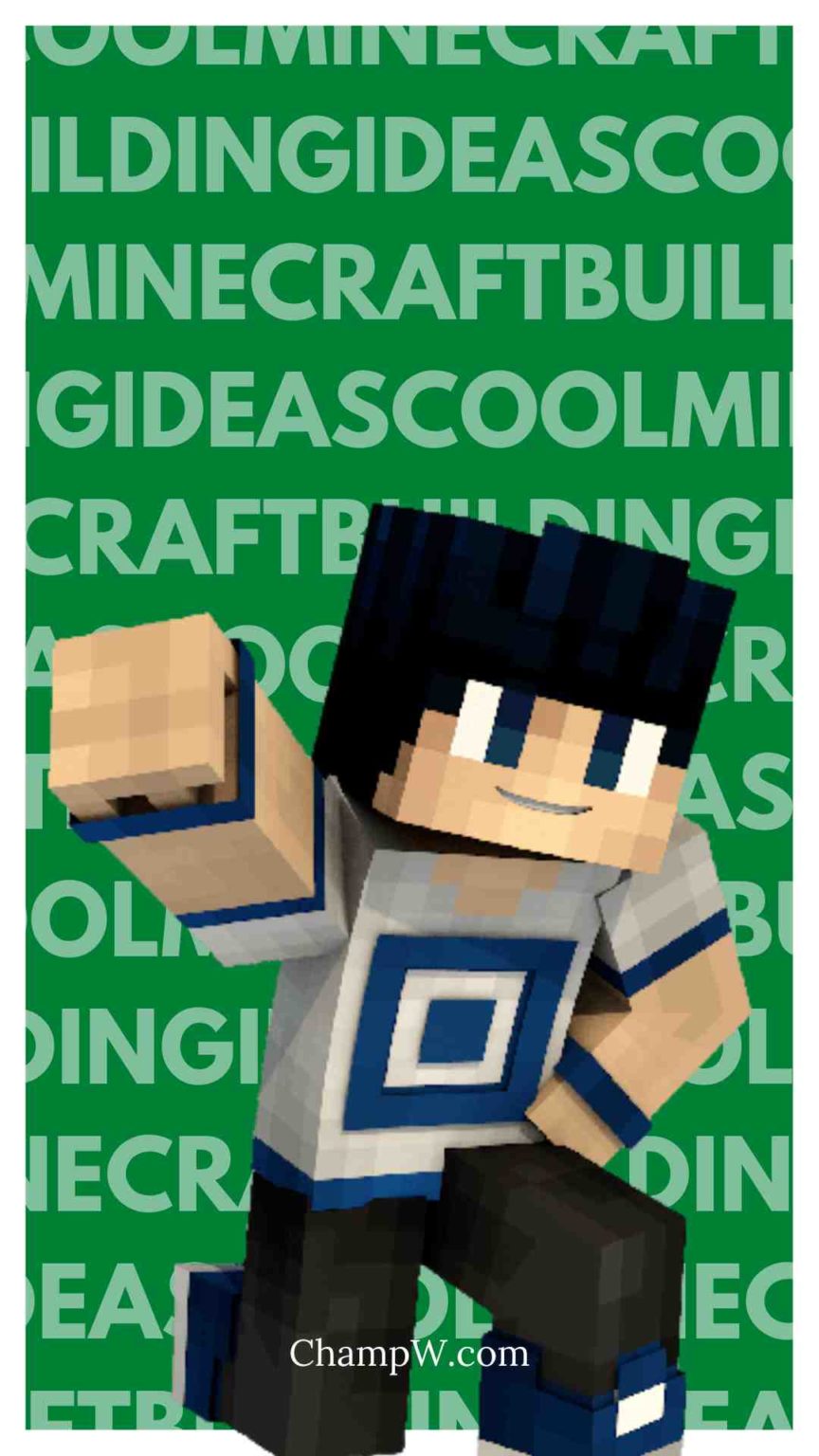 BEST BUILDING BLOCKS MINECRAFT
A complete guide to pretty Minecraft blocks encyclopedia. Minecraft is based on twenty-three basic Minecraft building blocks. Not everyone is a PRO player. So, a quick guide for newbies. Here is the list of all essential types of blocks:
Minecraft building blocks
Stone and Bricks
Smooth Stone
Cobblestone
Mossy Cobblestone
Sandstone
Red Sandstone
Diorite
Polished Diorite
Andesite
Polished Andesite
Granite
Polished Granite
Quartz
Bedrock
Prismarine
Prismarine Bricks
Dark Prismarine
Sea Lanterns
Bricks
Stone Bricks
Mossy Stone Bricks
Chiseled Stone Bricks
Nether Bricks
Want to know what is the best building blocks Minecraft? Minecraft is a wide game full of freedom. You are allowed to showcase your talent. Based on what you create the elements are important.
Top 5 Best Minecraft Blocks
Minecraft is filled with hundreds of blocks. Create amazing builds using the block structures wisely. The blocks that will enhance the beauty of your Minecraft builds are:
Prismarine
Quartz
Bricks
Stone Bricks
Concrete Blocks
Take a quick look at what Minecraft blocks they are. How you will get this is inside.
Regular, bricks and dark are three types of Prismarine blocks available. Players love to use the most beautiful blocks in Minecraft. You can find the blocks in naturally generated ocean monuments. Players can create it using shards dropped by guardians.
Quartz blocks are created from Nether Quartz. You can design stairs and slabs using it. Decorating buildings with Quartz blocks makes them look glamourous. You can only use Quartz block after visiting Nether Quartz Ore.
Bricks are the fundamental blocks in Minecraft. Create orthodox structures with basic building blocks. The red color looks stunning from a certain distance. You can get Bricks from smelting clay in furnaces.
The oldest blocks are perfect for building medieval-themed castles. The grayish color and brick-like texture are easy to place in a 2×2 slot area. Players often use Stone Bricks to create Royal boundary walls.
Using concrete powder players can create Concrete Blocks. No borders and 16 different variants of colors make it more attractive. Players love to use the Concrete Blocks for a wide range of contrasts. Based on the dye color you can control the color of the block.
Final Words
Thank you very much for reading my article. Hope you enjoyed your reading time. Minecraft building idea has never been so easy. Our team made deep research to dig out the best ideas for you. Players looking for Minecraft house ideas will get great builds concepts. The Minecraft world is full of opportunities. No more boredom, now you know cool things to build in Minecraft. The survival Minecraft mode is quite challenging to build something. 100% achievable base ideas even for beginners. Build a super build a Minecraft base today.
Share the 100+ Cool Minecraft Building Ideas to Create Trending Now if it is worth a read. Share your thoughts in the comment section below. We will love to hear from you.