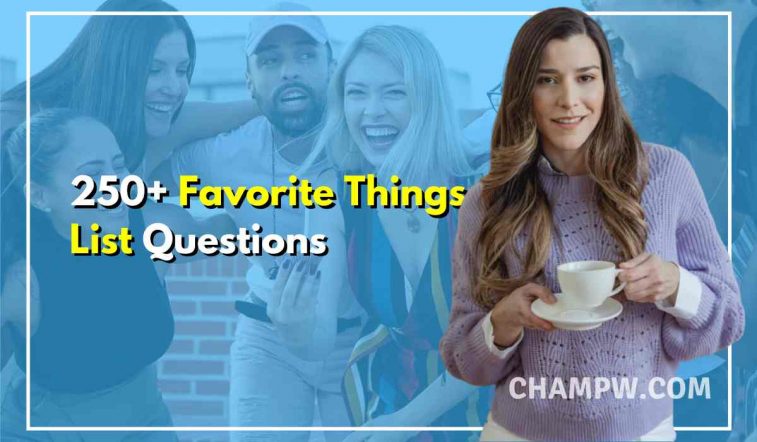 Favorite Things List: Want to know about someone, you will stay with for the next ten minutes? Our brain simply stops working in such moments. Using these open ending questions you can easily raise topics. Completely two unknown people can freely chat as if they know each other for years. Difficult for introverts. Asking one simple question isn't a big deal. Cheat the small talks to leave a powerful impact on their mind.
Spend quality time connecting with new people. No need to push your mind hard to frame new questions. Take a look at this list quickly and pick what you want to know about. Framing questions sometimes tempted to run out of the great idea. Starting on a good note with tested methods will boost your confidence. Pick questions only you want to take the conversation to a deeper level. Don't like to read books? Don't feel like you have to rattle "Who is your favorite author?" to act nerd.
You can read How Well Do You Know Me Questions for more ideas. Each question serves a purpose. Do not ruin it by playing quick QnA rounds. Once you are done with asking the question listen very carefully. Your presence of mind can help you pick some sub-topics. Follow the path shown by the other person. Having a hard time building good communication? Practice listening attentively. Every human loves to be heard!
My Favorite Things List Questions
Want Favorite Things List Questions to know a person? Open ending questions will force them to reply more than yes or no. Take the conversation deep to learn more and build strong relationships. Add "What/Who is your favorite" before each topic mentioned below. The top 10 list of favorite things ideas are for a quick glance:
TV show
Color
Celebrity
YouTuber
Hobby
Emoji
Movie
Band
Song
Quote
FOOD
Breakfast Food
Fruit
Italian Dish
Dish At Thanksgiving
Comfort Food
Burger
Way To Eat Bacon
Food Of All Time
Way To Cook A Steak
Drink At Starbucks
Ice Cream Sundae Toppings
Alcoholic Drink
Asian Dish
Cake
Flavor Coffee
Vegetable
Chocolate Candy
Cookie
Ice Cream Cone
Pizza Toppings
Flavor Starburst
Fast Food Restaurant
Dessert
Cup Ice Cream
Thai Food
Thing At A Buffet
Dish At Olive Garden
Pumpkin-Flavored Treat
Pasta Dish
Cereal
Fast Food French Fries
Soda
Ice Cream Flavor
Thing To Cook
Fruity Candy
Hard Drinks
ENTERTAINMENT
Cartoon
DC Movie
Show On The Discovery Channel
Classic Movie
Harry Potter Movie
Youtuber
South Park Character
Tv Show
80S Movie
Pixar Movie
Actress Over 50
Leonardo Dicaprio Movie
Tiktok Influencer
Hobbit From The Lord Of The Rings
Family Guy Character
Funny Movie
Cartoon Cat
Nolan Movie
Chick Flick
Celebrity
Simpsons Character
Marvel Movie
Scary Movie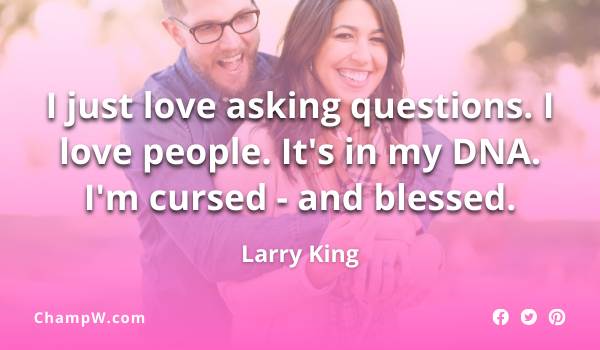 TRAVEL
Rollercoaster
Fictional place you would like to visit
Place to go with Family
Thing about Traveling
Thing to do at the Mountains
Theme Park
Kind of Vacation
Vacation you have taken
Ride at a Carnival
Way to Travel
Thing to do at the Beach
Thing about America
Haunted Place
Travel Vlogger
Country you want to visit
Road to drive on
SPORTS
Sport
Hockey Team
Football Team
Winter Sport
Basketball Team
Olympic Sport
Professional Athlete
Baseball Team
Sport To Play
MUSIC
Beatles Song
String Instrument
Instrument
Band Or Music Artist
Music Genre
Style Of Dance
Boy Band
Disco Song
80S Song
Cover Song
One-Hit Wonder
Foreign Band/Artist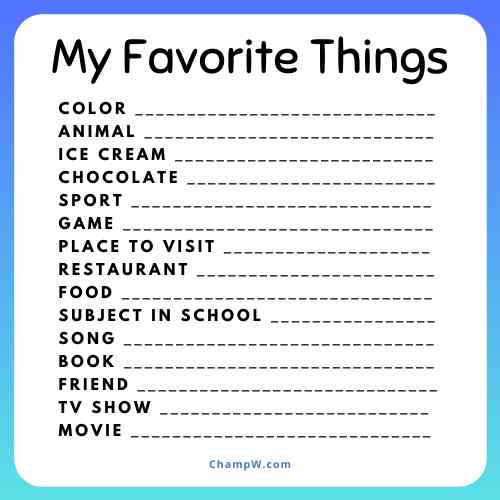 CHILDHOOD
Children Show
Fairy Tale
Age
Toy as a child
Teacher
Superhero
Board Game
Christmas present
Game to play outside
Halloween Costume
Dr. Seuss Book
Nursery Rhyme
Color Power Ranger
Childhood Memory
Video Game
Thing about School
Lunchbox Snack
Rapid Fire
Place To Meet Up With Friends
Holiday
Brand Of Toilet Paper
Question You'Ve Answered So Far
Dinosaur
Person you've never met
Extracurricular Activity
Way To Cheer You Up
Breed Of Dog
Place To Shop
Perfume/Cologne
Type Of Bear
Makeup you can't live without
Car Color
Wild Animal You'D Like As A Pet
Outfit You Have
Thing To Wear To Bed
Soap Scent
Department Store
Thing To Do When You'Re Sick
Day Of The Week
Hair Color
Animal At The Zoo
Breed of dog
Candle Scent
Youtube Video
Big Cat
Place For A Piercing
Natural Disaster
Sea Creature
Person You'Ve Never Met
Small Mammal
Animal
Article Of Clothing
Flower
Baby Boy Name
Way To Communicate
Baby Girl Name
Thing to do when you're sick
Way To Relax
Thing About Spring
Question you've answered so far
Thing about a rainy day
Thing You'Ve Done In The Last 24 Hours
Thing About A Rainy Day
Thing In The Sky
Brand of toilet paper
Place to meet up with friends
Makeup You Can'T Live Without
Store In The Mall
Color Rose
Thing To Look Forward To
Piece Of Jewelry
Crafty Thing To Make
Thing you've done in the last 24 hours
Shoes
Wild animal you'd like as a pet
Bird
WHAT IS FAVOURITE THING?
"Favourite" is a noun describing an object. It means something very close to our hearts. No matter if we owned it or not. Not everyone is born with wealth as a gift from their ancestors. One needs to really work hard to procure their favorite items great idea. Fear of failure can take you to that spot.
Mankind is blessed by God to dream. Practicing good desire and working smart can make your dream come true. Stop looking at the missing parts inside you. Discuss your goal with your well-wishers. Announce you are coming for it with a great idea. Remember impossible is made from "I m possible". Focus on your goals and what you can achieve.
Favorite food, clothes, hobby are very common questions. To present the great gift for the one you must know. The gift ideas are all over the internet. Connection with the gift ideas is more important. If your gift ideas don't touch the soul it's vain. Great gift worths spending for.
Why are the best things in life really difficult to get?
Best things are actually not difficult to get. Our tendency is to treat things that are difficult to get are best. As children, we use to get happy with a simple chocolate bar. The same taste does no impact our dopamine level today. Our taste changes are faster than you can imagine. A great idea with proper practice is necessary.
Humans have a tendency to ignore things that are easily available. No matter how valuable it is. We only can realize the value, once we lost it or can't afford it. Imagine you are happy with your bonus arrived with salary. Your friend passed by with a Lamborghini. In a blink of an eye, your happiness has gone!
Rejected by crush one often are not happy with the partner who approached him/her. Love and excitement for something we never achieved drives our emotions. You need to constantly put time and good energy to achieve something. Couch potatoes can only admire six abs, but cannot have them. Favorite food after all not easy to leave.
FAQs
1. What are examples of favorite things?
Color, Birds, Hobbies, Types of Chocolates, Foods are examples of favorite things.
2. What are your favorite questions for couples?
What is your favorite body part in me?
3. What is the number 1 hobby in America?
Binge-watching web series or TV series is now the hottest trend.
4. What are some people's favorite activities?
Watching TV series or experimenting with different food recipies.
5. What are some unique hobbies?
Directing short films, making handmade wooden products are the rarest hobbies.
Final Words
Thank you for reading my article. I tried to provide more than 100 favorite things list. Favorite food, great gift, gift ideas are the common concerns. Let me know your thoughts about this post in the comment section below. Share the good words on Facebook or Twitter.