What Were The Spice Girls Nicknames?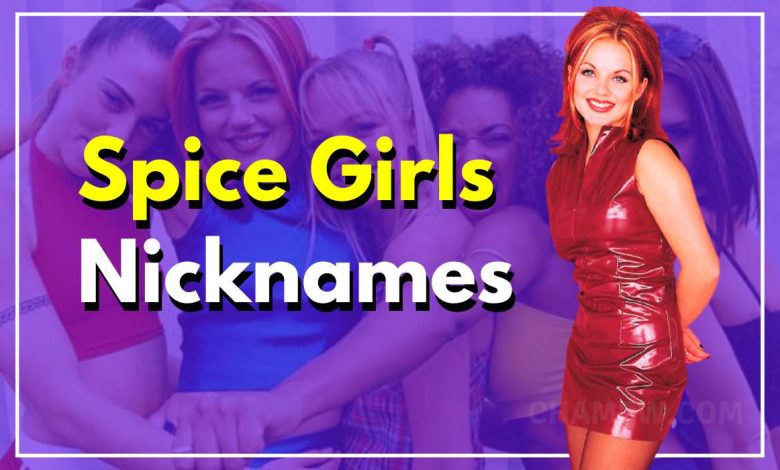 The Spice Girls, a British pop girl group that took the world by storm in the 1990s, were not only known for their catchy tunes and energetic performances but also for their unique and memorable nicknames. From Scary Spice to Baby Spice, each member had a nickname that reflected their individual personalities and added to the group's overall image.
In this article, we will delve into the intriguing world of the Spice Girls' nicknames, exploring the origins behind each name, the significance they held for the group and the lasting impact they have had on pop culture. Join us as we uncover the stories behind these iconic aliases and the role they played in shaping the Spice Girls' identity.
What Were The Spice Girls Nicknames?
In addition to their catchy melodies and iconic fashion choices, the Spice Girls were renowned for their amusing and eccentric nicknames. Let's examine more closely how each member's nickname reflects their personality.
Scary Spice – Mel B
Scary Spice is the nickname given to Melanie Brown, also known as Mel B. This name ideally reflected her vivacious and outgoing stage persona. She was always the one to add "spice" to the group with her daring fashion choices and brazen demeanour. Her powerful vocals and fierce dance movements also contributed to her intimidating appearance. In addition to her stage persona, Mel B is known for being a supportive mother and companion to her bandmates.
Sporty Spice – Mel C
Sporty Spice was the nickname given to Melanie Chisholm, also known as Mel C. She was the most athletic member of the group, so this name perfectly complemented her. She possessed a robust and commanding voice that added depth to their compositions. Her sporting persona was also reflected in her attire, as she was frequently seen donning track pants and sneakers. In addition to her "sporty" reputation, Mel C is known for her approachable disposition and advocacy for mental health awareness.
Ginger Spice – Geri Halliwell
Ginger Spice was the nickname given to Geri Halliwell, also known as Geraldine Halliwell. This name suited her fiery red hair and fiery personality admirably. Geri was frequently viewed as the group's "wild card" due to her unpredictable contributions to their performances. As one of the first members to experiment with revealing ensembles, she was also known for her daring fashion choices. However, beneath her wild exterior, Geri is an accomplished songwriter and entrepreneur.
While "Ginger Spice" is her most well-known nickname, she is also known as "Geri," which is a shortened version of her given name.
Baby Spice – Emma Bunton
Emma Bunton was given the nickname Baby Spice, which reflected her sweet and innocent personality flawlessly. She frequently wore pastel-coloured clothing and had a high-pitched voice that gave their compositions a buoyant quality. Emma's youthful visage further distinguished her from the other members. Emma is known for being a caring wife and mother as well as a successful solo artist, despite her baby-like appearance.
Emma Bunton is sometimes referred to as "Emma" or "Baby," particularly by fans and friends, in addition to "Baby Spice."
Posh Spice – Victoria Beckham
Victoria Adams, who is now known as Victoria Beckham, was dubbed Posh Spice. This nickname was a perfect fit for her, as she exuded elegance and sophistication on and off stage. Her sense of style was always on point, as evidenced by her designer attire and elegant hairstyles. In addition, she had a more reserved personality than her companions. Victoria is not only "posh," but also a successful fashion designer, entrepreneur, and mother of four.
In addition to the nickname "Posh Spice," Victoria Beckham is frequently referred to by her initials, "VB," as a short form of her name. After her music career, she became a successful fashion designer and entrepreneur, and is sometimes referred to as "Victoria Beckham" or "Victoria."
Also Read:
Final Words
The nicknames of the Spice Girls were not merely for show. Each member's personality and distinctive qualities were reflected in their chosen names, making them not only a successful music group but also influential role models for young women around the world. Remember that you can always channel your inner Scary, Sporty, Ginger, Baby, or Posh to liven up your life if you're ever feeling down!