10 Profit-Making Woodworking Business Ideas of All Time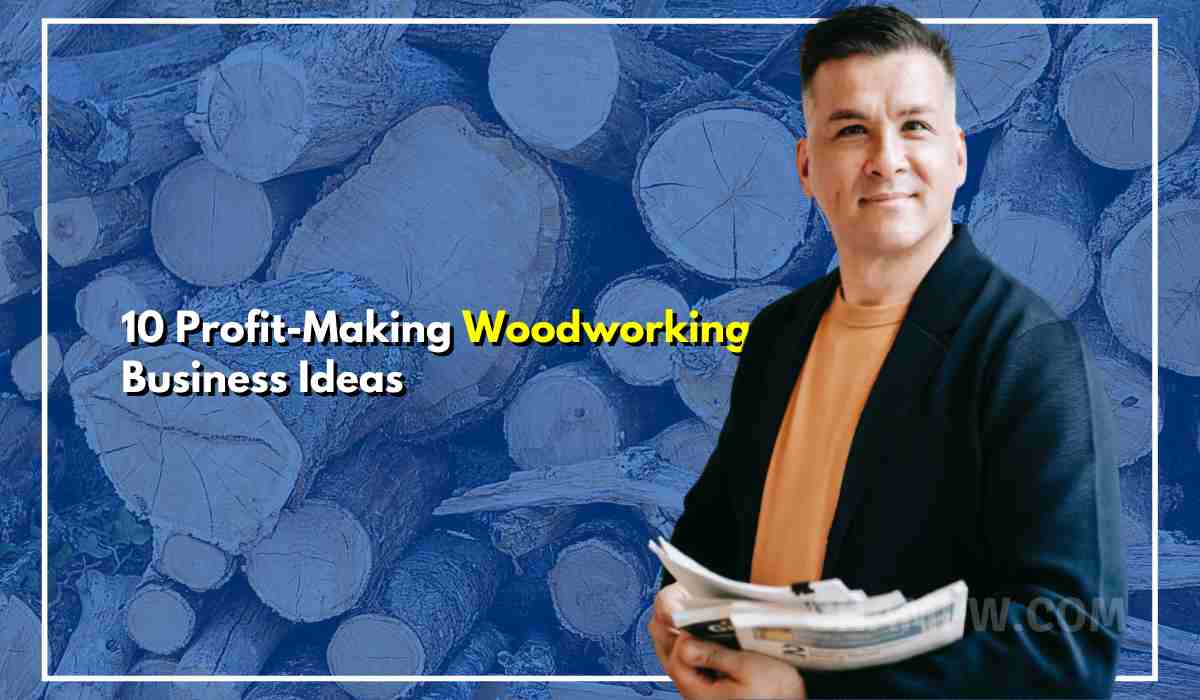 The woodworking business sector, like any other, provides numerous small business opportunities. Some are highly profitable, while others may not offer a good return on investment. You know you enjoy woodworking and want to start a business, but what kind of woodworking business should you create? In this post, we've compiled a massive list of different woodworking business opportunities and ideas that you can start right now!
We see woodworking examples from the ancient Egyptians, Greeks, Romans, and Chinese. Many other ancient cultures around the world practiced woodworking in a variety of styles and techniques. If you've been considering how to break into the woodworking industry but aren't sure which route to take, consider one of the following woodworking business ideas:
A woodworking business can be started with a small amount of startup capital. It only necessitates a few specialized tools and wood as raw materials. Woodworking is simply the process of making and creating decorative and functional items out of wood. Starting a woodworking business requires selecting the right sellable products.
10 Profit-Making Woodworking Business Ideas
If you want to turn your creative woodworking skills into a profit, check out the ten most profitable woodworking Business ideas to build and sell.
1. Cabinet
Cabinets are both functional and attractive. It is widely used in both the home and the workplace. Using simple equipment, you may create a variety of unique cabinets. You can also make a custom cabinet to meet a client's needs. To attract and retain clients, you must create new designs that are light and amazing.
2. Wooden Furniture
It's challenging to resist handcrafted wooden furniture that serves as a durable, long-lasting, and functional addition to the home. Set yourself a rewarding and profitable woodworking project crafting gorgeous pieces of furniture, from pine coffee tables to mahogany wardrobes.
3. Birdhouses
Birdhouses Bird lovers adore buying one-of-a-kind, high-quality birdhouses from master woodworkers like you. Some birdhouses will be utilized to feed wild birds, while others will be used as stunning art inside the home.
4. Planter Boxes
Planter boxes can also be modified to the client's specifications in terms of size and shape. It's commonly found in windows and on balconies. Wooden planter boxes are sometimes used for indoor plant décor as well.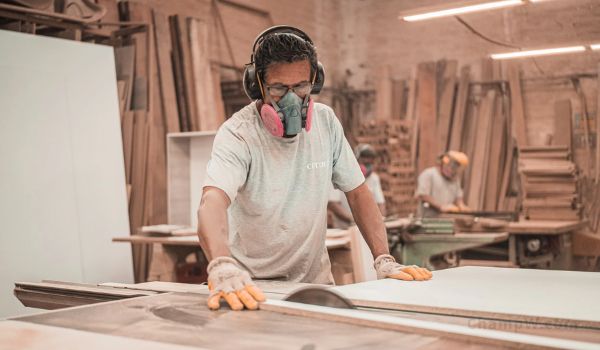 5. Toys + Entertainment
With the ubiquity of digital gadgets and displays these days, an increasing number of individuals are looking for activities that would allow them to disconnect from their phones or laptops. There are many fantastic woodworking business ideas in this market, ranging from kid's toys to even enjoyable things for adults to do!
6. Decorative wall hangings
Wooden wall hangings are a popular choice for home design. And the item is suitable for a wide range of people. Determine the preferences of the locals and produce pretty things that will sell quickly.
7. Wardrobe
The wardrobe is one of the essential pieces of furniture that is found in practically every home. You can construct a variety of wardrobes, both with and without doors.
8. Box for Jewellery
The wooden jewelry box is a popular item among women. On the lid, it usually has beautiful design work. This is a popular product, and the company may be started with a modest amount of money. It is commonly known that women take good care of their beauty kits and put them in attractive boxes. This business can bring in a lot of money to help you solve or meet your needs.
9. Manufacturing of Plywood
Housing, ships, automobiles, and furniture all use plywood as an interior material. It's a low-cost, factory-made wood sheet with precise dimensions. Plywood manufacture is a lucrative business for newcomers.
10. Wall Art & Photo Frame
It's one of the woodworking business concepts with a high profit margin. In addition, photo frames and wall art are both decorative elements for the home.
You'll produce photo frames for hanging images on the wall as well as petite stand frames for displaying pictures on the table once you've established yourself in the business.
Also Read:
Final words
Thank you for taking the time to read 10 Profit-Making Woodworking Business Ideas of All Time. Leave a comment below to let me know what you think about this article. Also, if you found this helpful information, please share it with your friends on any of the social networking networks listed at the top or bottom of this page.